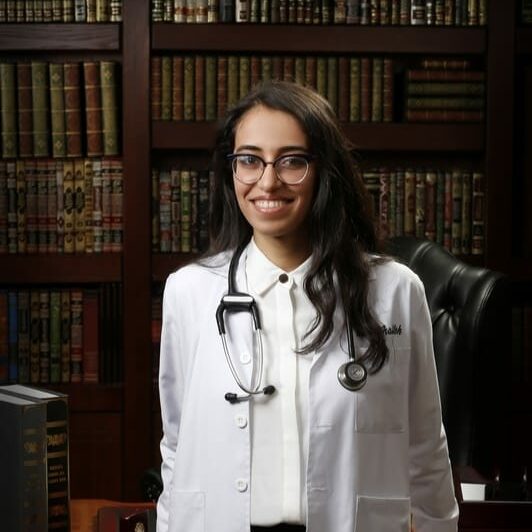 Dr Nouf Khalifeh
Medical Doctor, Jordan University
Amman-Jordan
I obtained my medical degree from The University of Jordan in 2019. Currently, I am pursuing a Master's degree in Healthcare Innovation at Arizona State University.
I have a particular interest in surgery and gynaecology. This was reflected through my brief training in Germany and in several hospitals in Jordan. 
Through my years of studying, I developed a strong interest in research, healthcare innovation, and evidence based medicine. I am diligent and eager to pave the way for improving the quality of healthcare services, by engaging in various medical research projects and policy reform initiatives.