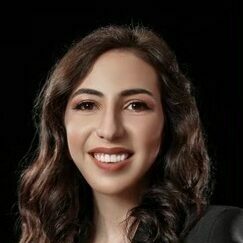 Dr. Zeinab Obeid MD
Jordan University
Dr. Zeinab Obeid is a University of Jordan graduate with a degree in medicine. She underwent
brief clinical training at King's College Hospital and Saint George's Hospital. Currently, she is an
F1 at the King Hussein Medical Center in Jordan as part of the Jordanian Royal Medical Services.
She is interested in surgical specialties, equity in healthcare, and practice audits. She hopes to
enrich the knowledge of the medical community through her dedicated quests in research and
evidence-based practices.