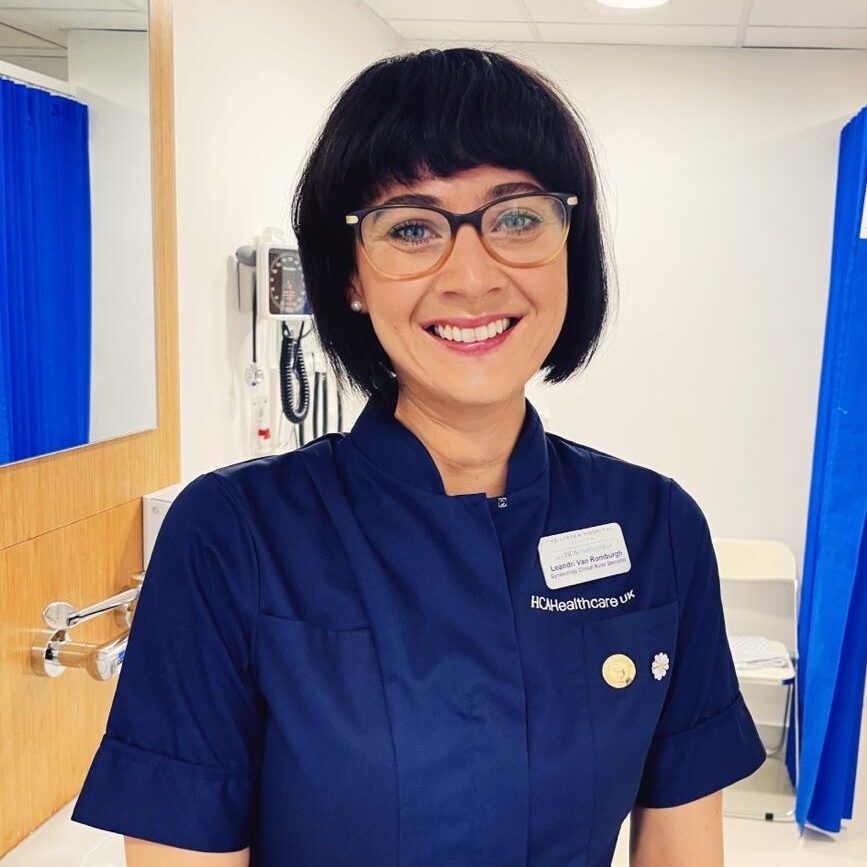 Ms Leandri Van Romburgh
Gynaecology Clinical Nurse Specialist
The Lister Hospital - London
I am the Clinical Nurse Specialist for Endometriosis and Gynaecology at The Lister Hospital in Chelsea. I graduated from King's College London in 2017 and have since worked as a surgical nurse, before specialising in gynaecology. I am proud to be a part of the Centre of Excellence for Minimally Invasive Gynaecology that received BSGE accreditation in 2019. My role at The Lister Hospital include managing the patient pathway from pre-assessment, surgery and beyond. I am particularly interested in the post-operative rehabilitation of patients with dyspareunia, and am currently training to be a psychosexual councillor.