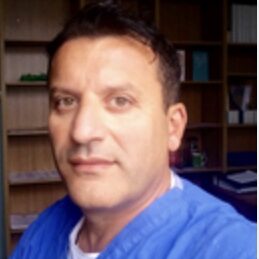 Mr. Tony Chalhoub
Consultant Gynaecological Surgeon
Newcastle University Hospitals - UK
I have completed my undergraduate training in the UK and USA and my specialist training in obstetrics and gynaecology in the North of England.
I have been consultant gynaecologist since 2012 and led the department for 5 years. During my tenure, I have brought many positive changes and innovations to the department: I have led and developed a national accredited endometriosis centre, national and international epicentre for robotic assisted surgery amongst many other developments. I am the director of the Northern Centre for gynaecological surgery: leading for complex gynaecological surgeries and management of fibroids in the Northern region.
Regionally, I have built excellent relationships with neighbouring Trusts. I have developed a team of consultants' trainers for the HENE/NSTC surgical skills training programme; cadaveric and simulation training from ST1 to ST5 covering the RCOG core curriculum requirements and beyond.
Nationally and internationally, I have put Newcastle upon Tyne Hospitals on the map as a robotic and advanced minimal access training centre for the UK and Europe. I am recognised globally as leader in the field of minimally invasive gynaecology surgery. I have developed many courses and contributed widely as a recognised expert in others including the BSG ST5+ advanced laparoscopic hysterectomy programme and RCOG guidelines.
Furthermore, I have been a council member of the BIARGS and currently I sit on the committee for bursary and awards at the BSGE.