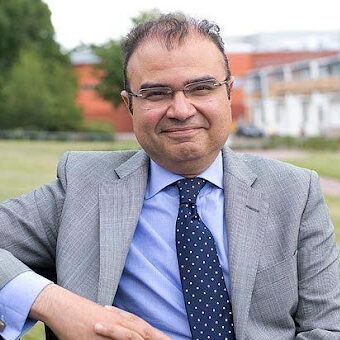 Dr. Hisham Abdel Rahman FRCOG
Global Medical Director, International Hospital Group
Honorary Consultant Gynaecologist in Cambridge University Hospital. Hisham had a 10 year military career in Egypt. With a 20 year service in the UK NHS, Hisham held several challenging roles including Chairman of a Regional Cancer Network, Clinical Director, Medical Director and CEO of a NHS Hospital. During Hisham NHS career, he was involved in large transformation projects including franchising a NHS hospital to the private sector and a regional integrated care transformation programme. In 2016, Hisham established Circle Harmony a healthcare joint venture in China and was its first CEO, opening two Shanghai healthcare facilities in 3 years. Currently  Global Medical Director for the International Hospital Group, a UK company with projects in 52 countries. Hisham is an Executive Coach to the Health holding company supporting  its implementation of  Saudi Healthcare Vision 2030.Hisham is an advisor to several healthcare and investment companies in China, USA, Middle East, Europe and the United Kingdom. 
In 2015, he joined the Møller Executive Education Team at Churchill College, Cambridge University as an Associate and then a Programme Director . Hisham completed a 2 year advanced executive coaching training in Churchill Collage and is accredited by the British Association of coaches .