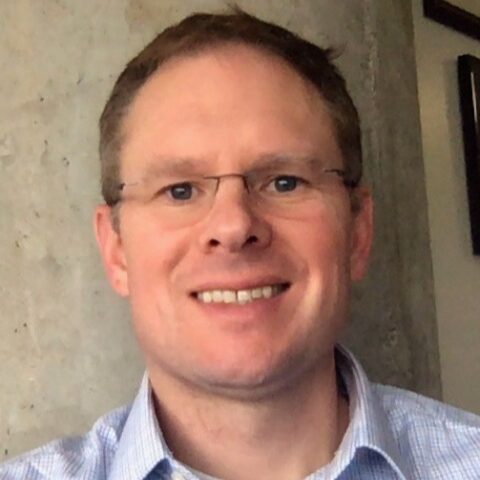 Professor Toby Campbell, MD, MSCI, FAAHPM
Thoracic medical oncologist
Hematology, Oncology and Palliative care
University of Wisconsin- USA
Dr. Toby Campbell, MD, MSCI, FAAHPM is Professor of Medicine, Chief of Palliative Care and the Ellen and Peter O. Johnson Chair in Palliative Care.  He is also a thoracic medical oncologist in the division of hematology, oncology and palliative care at the University of Wisconsin.  He was the HPM Fellowship Program Director from 2010 to 2017 and developed the program into a national program of excellence.  Under his leadership, the UW Palliative Care Program won a Citation of Honor from the American Hospital Association's Circle of Life program in 2017 for its innovative palliative care and the Patient and Family-Centered Care Award from the Society of Critical Care Medicine in 2019.  His research interests are in high-risk shared decision-making, communication education, empathy, and models of care for palliative care implementation.  His work on communication crosses a variety of disciplines and he has published in JAMA, JAMA Surgery, Annals of Surgery, Intensive Care Medicine, Patient Education and Counseling, J Pain and Symptom Management, and J of Oncology Practice to list a few.  Dr. Campbell is the recipient of numerous awards related to both his research and his compassionate care for patients.  Regarding research, he received the prestigious Sojourns Scholar Leadership Award from the Cambia Foundation in 2014 and Young Investigator Awards from both the American Society of Clinical Oncology and the International Association for the Study of Lung Cancer.  Regarding Dr. Campbell's clinical skills, he received recognition at each step in his career including humanism awards from the University of Virginia, University of Wisconsin, and Northwestern University.  Dr. Campbell completed his undergraduate and medical degrees at the University of Virginia, where he was honored to live On The Lawn; his internal medicine residency at the University of Wisconsin; and fellowships in medical oncology and palliative medicine at Northwestern University where he also received a master's degree in clinical investigation.  Dr. Campbell is an active member of the American Society of Clinical Oncology and the American Association of Hospice and Palliative Medicine (AAHPM) whom, in 2018, designated him a Fellow of the AAHPM.  He is an ASCO volunteer and sits on the supportive care guidelines committee including authorship of the chronic pain in survivors, dyspnea, and (forthcoming) communication guidelines.  He is an NCCN panel member for palliative care and co-chair of the NCCN Palliative Care Framework subcommittee.  He has authored more than 40 professional publications in addition to presentations and book chapters.